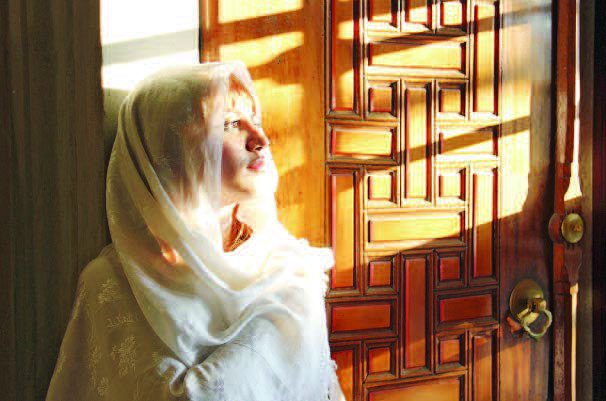 Pay Heed to Religious Based Requests
By DUFF McCUTCHEON
Original Source: The Bottom Line
Even if they don't necessarily celebrate them, most Ontario workers and employers are aware of the Christian-based statutory holidays: Christmas Day and Good Friday. But what about Eid alFitr (the Islamic end of the Ramadan fasting month)? Or Diwali (the Hindu festival of lights)? Or Rosh Hashanah (the Jewish New Year?)
In Ontario 's increasingly multicultural and multi-faith workplaces, the religious/creed-based traditions of employees from around the world are fast joining the Christian holidays and traditions of Canada's past.
And while these holidays are not enshrined as statutory holidays, employers have a duty to accommodate them if and when they come up.
"If you're an employer who gets an employee request for leave for a bona fide religious observance, the employer absolutely has a duty to accommodate to the point of undue hardship and that can mean rearranging job schedules and being creative in terms of scheduling coverage," says employment lawyer Jason Beeho, a partner at Toronto's Levitt LLP. "It's hard to imagine a situation where an employer couldn't find a way to reorganize a schedule or make an accommodation that would permit an individual to take a day off for religious observance."
Of course, the employer is entitled to make sure the request is genuine. For example, if your emphatically non-religious junior tax accountant suddenly makes a request for a day off to celebrate the Buddhist holiday Vesak, you're well within your rights to dig a little deeper to ensure the request is legitimate. That may include some probing questions about the holiday and the person's religion or a request to speak to the individual's religious leader to get some guidance on how to properly accommodate the request.
However, while an employer has a duty to accommodate religious leave requests, whether the individual is entitled to paid leave is another matter. "Under Ontario's Employment Standards Act there are a prescribed number of paid holidays," says Beeho. "An individual requesting a religious leave is not entitled to an extra paid day beyond what others get. That said, if he or she wants to have the holiday as a paid day, the individual might arrange to use a vacation day. Or he or she might work on a paid holiday — if the business is open — and have the requested day off in lieu of the statutory holiday; although there will be specific holiday pay obligations around this option."
And to ensure other workers who may be asked to cover shifts to accommodate the religious request are kept informed, it's also a good practice to ask the individual if they're comfortable with the employer telling affected co-workers what the need is and why the organization is approaching the accommodation in this way. "That way co- workers aren't left in the dark feeling like they're being subjected to an unexplained change — instead, they understand that it's a part of working in a diverse and inclusive workplace," says Beeho.
While time off for religious observances are the most commonly requested creed-based accommodations, employers should also be aware of other requests including things such as prayer rooms, clothing and religious displays.
As for religious clothing and/or displays — for example a male Sikh worker with a turban and beard or a Muslim woman with a hijab — there are very few instances where an employer could not accommodate requests of this nature.
"In rare cases, there might be occupational health and safety issues that may bump up against religious requirements. For example, if a male Sikh worked in an environment that required him to wear a gas mask that would not f it properly over his beard, and no alternatives are available," says Beeho. "If you cannot work in a hazardous environment without the gas mask because of the danger that presents, and the person can't remove the beard, then the employer is justified in saying that they would have to look at other areas where we can employ you but we cannot have you in a situation where your safety is at risk because you have an ill-fitting gas mask."
Several years ago, managers at Quebec's Bordeaux Prison received an accommodation request from a Muslim woman to wear her hijab while training to become a guard. While managers had health and safety concerns about the guard wearing something that could be grabbed by prisoners, they accommodated her request by allowing her to wear a Velcro-fastened head covering that could be torn off without risk of injury.
In the vast majority of cases, a request for accommodation around religious clothing or displays is not going to constitute undue hardship — the legal "breaking point" where an employer's business will suffer serious damage because of the accommodation.