Our Expertise Canada's Leaders in Wrongful Dismissal & Labour Law
Wrongful Dismissal Lawyers in Toronto
For Employees
If you live and work in Ontario and are concerned you may have been the victim of a wrongful or constructive termination, your first step should be to be to have a consultation with a law firm specializing in wrongful dismissal.
Getting in touch with one of Canada's top employment lawyers is quite simple. Contact Levitt LLP, and learn how hiring an experienced law firm like ours can help you not only develop a winning strategy, but dramatically increase your chances of winning a lawsuit and boost any corresponding damage award.
Just one call could be the difference between success and failure or more minimal returns.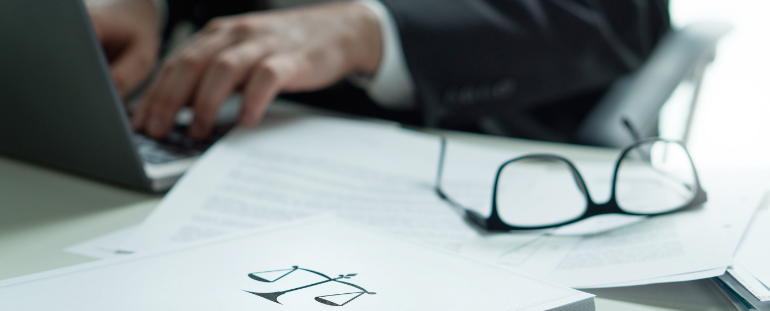 The Toronto Wrongful Dismissal Lawyers for You
At its core, a wrongful dismissal is a breach of contract.
Very often, employers will describe their layoffs using euphemisms like "downsizing" or "reorganization," or suggest that your position is no longer available because it is being redefined or revamped. But the law in Ontario is clear: Employees have rights, and employers have obligations and all of those terms amount to a wrongful dismissal at law, regardless of how justified, from a business standpoint, the dismissal might have been.
The experienced wrongful dismissal lawyers at Levitt LLP will ensure that your rights are upheld, making sure that any wrongful dismissal process proceeds expeditiously to settlement. We can even help you secure a settlement if you resigned, as long as your resignation occurred under specific circumstances. When you're fighting in unfamiliar legal territory, it pays to have a partner that knows the lay of the land.
How Can Our Wrongful Dismissal Lawyers Help?
What Are Wrongfully Dismissed Employees Entitled to?
The key point to understand is that a "reasonable" notice of dismissal is subject to interpretation.
The factors to be considered vary on a case-by-case basis, and include qualifiers such as age, experience, length of service, training and qualification, and a host of others. There are over 150 factors in Howard Levitt's book The Law of Dismissal in Canada. That's why hiring a wrongful dismissal lawyer is so important.
Since every case is different, and because the law in this area is always context dependent, you need a team with a deep level of experience in employment litigation, one that can ensure you are aware of your rights and that can help you get the settlement you deserve.
Most companies will try to pay as little as it believes you might accept, offering you an exit agreement that undervalues your past contributions. Don't let that happen! Before signing anything, consult with an employment lawyer specialized in wrongful dismissal.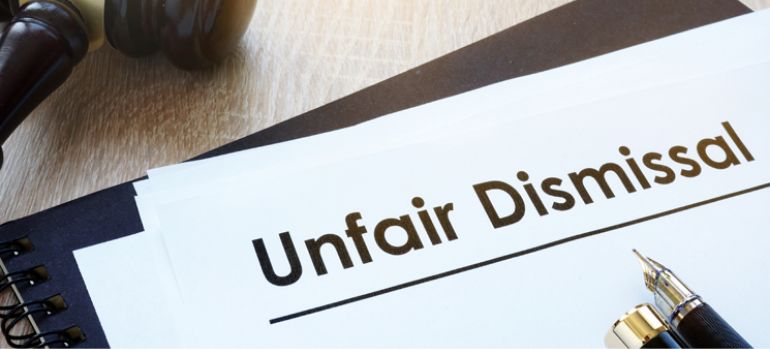 Your Case Deserves the Best Canadian Labour Law Firm
That doesn't make us the most expensive; it makes us the top law firm that understands what it takes to efficiently and effectively get the best outcome. Why? Because as the strongest and most experienced wrongful dismissal lawyers in Toronto, we strive to provide results-oriented unfair dismissal representation. We want you to be able to breathe a sigh of relief and regain full confidence knowing you have the best firm to handle your wrongful termination in Ontario.
When you hire us, our duties include:
Confidential consultation

Follow up strategy meeting

Court filings and proceedings
What is Wrongful Dismissal?
A wrongful dismissal can occur when an employee is terminated without serious, usually repeated misconduct after warnings and without sufficient notice or severance. This is far more than is provided by employment standards or canada labour code legislation. sufficient notice of dismissal. The vast majority of terminations of employment in Ontario occur this way, and it's important to know that any employee terminated without cause is entitled to a reasonable notice of dismissal, or pay in lieu of notice (the severance package).
Unless you were terminated because of a serious act of misconduct at the workplace, employers are required by law to provide their employees with certain guarantees.
In the second case, wrongful dismissal occurs when an employee is terminated without cause
The Representation Your Wrongful Dismissal Deserves
Most often, the circumstances surrounding wrongful dismissals are unfair and unreasonable. You've worked too hard to be paid less than your entitlement, perhaps only to bonus the remaining employees.
Let our wrongful dismissal lawyers represent you and rectify the situation. If you or anyone you know anyone finds themselves in a complicated situation related to a dismissal, don't hesitate to take action. Our number one concern in this area when acting for employees is to support those who have been unfairly removed from their jobs and don't know what path to take.
Once we get familiar with your case, Levitt LLP will have one objective: to win and maximize your settlement.
We have two locations in Toronto. We look forward to providing an in-person consultation or face-to-face video call where we can learn all the details. The fastest way to get started is to set up a consultation.