Howard Levitt
Senior Partner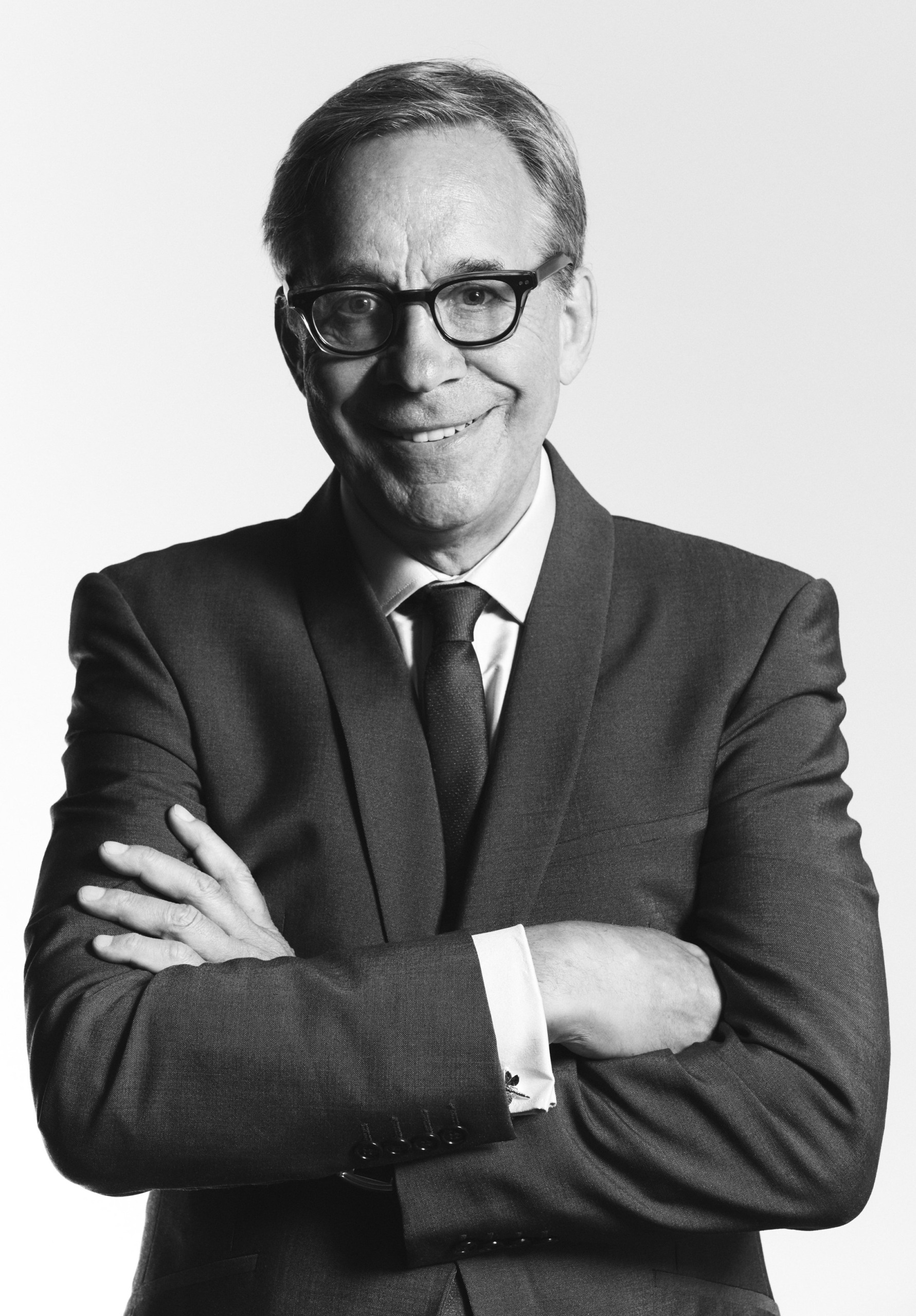 Howard Levitt has appeared as lead counsel in more employment law cases in the Supreme Court of Canada and at more provincial Courts of Appeal than any lawyer in Canadian history. He has been lead counsel in thousands of employment law cases, acting as counsel in over 50 trials, appeals, judicial reviews and other hearings annually. He has regularly chaired employment law and labour law conferences across Canada, including the Ontario Law Society, for its first ten years 2001-2009, the maximum time permitted.
Howard is the best known and most widely quoted authority on employment law in Canada. Howard writes a twice weekly employment law column in the Financial Post, has weekly radio appearances discussing employment law, and is the author of one of Canada's leading dismissal textbooks, The Law of Dismissal in Canada, five other texts, and is Editor-In-Chief of the national law report, The Dismissal and Employment Law Digest, which covers every notable dismissal and employment law case across Canada. The Law of Dismissal and accompanying law report is cited extensively in decisions across Canada. He is cited by the Canadian media more than any other lawyer in any field for his commentary on legal issues of the day.
Howard practices employment law and labour law in Toronto, the GTA and throughout Canada and has an extensive national profile. Any lawyer can settle a case in some amount. Howard Levitt's settlements are noteworthy as a result of his effective and tireless representation. Mr. Levitt conducts his own trials, which is not the case for many employment lawyers.
Howard is the labour lawyer and employment lawyer for many of Canada's largest corporations and acts as chief spokesperson for numerous collective bargaining negotiations in a variety of industries. He conducts lobbying at the Federal and Provincial level on behalf of several clients regarding labour legislation. Howard frequently represents other lawyers and provides his opinions on complex employment matters when requested.
Over the past 42 years, Howard has lectured at seminars across Canada, appearing at over 400 employment law conferences.
He is a recipient of the Governor General's Award for Community Service and Citizenship.
AREAS OF PRACTICE
Wrongful dismissal/Terminations
Unjust dismissal
Human rights
Sexual harassment
Workplace harassment
Breach of fiduciary duty
Employment contracts
Workers' compensation
Workplace health & safety
Injunctions restraining competition and information distribution
Wrongful hiring
Negligent misrepresentation
Management labour relations law including certification & decertification of trade unions
MEMBERSHIPS + ASSOCIATIONS
Alberta Bar Association
British Columbia Bar Association
Manitoba Bar Association
New Brunswick Bar Association
Nova Scotia Bar Association
Ontario Bar Association
Saskatchewan Bar Association
Law Society of Upper Canada
Canadian Bar Association
Confrerie de Chevalier du Tastevin
EDUCATION + CREDENTIALS
A., University of Toronto         1974
L.B., University of Toronto     1977
Called to the Ontario Bar         1979
Negotiation Certificate, Harvard Law School      1993
Advanced Negotiations Certificate, Harvard Law School  1994

Professors Roger Fisher and William Ury
Awards & Accomplishments/Activities
Governor Generals Award for Community Service and Citizenship     2012
Co-Chair (with Hon. John Roberts) A.L.A.R.M (National Organization of Liberals respecting the Meech Lake Accord, supported by Pierre Trudeau)
Organizer and Chair, Grimsby Liberal Policy Conference     1990
Practises throughout Canada (approx. half of practise outside of Ontario)
Conference speaker at Bar Associations and other groups in 8 provinces        Since 1987
Positions
Senior Partner, Levitt Sheikh (and predecessors) 1988-2000 and 2012-present
Counsel, Lang Michener                     2000-2012
Bencher, Law Society of Ontario                     2023-2027
Workplace Law Columnist, Toronto Star                     1991-1998
Workplace Law Columnist Financial Post (Twice Weekly)               1998-Present
U of T Governing Council, S.A.C. and many associated committees        1973-1974
Restaurant Review columnist, National Post (Occasional) 2017- present
Judge:

Canada's Top 100 Restaurants
Canada's Top 50 Bars
Other international restaurant review ratings
Authorships
­­­The Law of Dismissal in Canada, 3 editions (over 5900 cases cited) 1985 – Present
The Reference Guide to Employment Law     1990
The Law of Dismissal for Human Resource Professionals, 2 editions     2016
War Stories from the Workplace: Columns by Howard Levitt     2017
The HR Manager's Guide to Employment Files and Information Management: 2015

The Law of Hiring in Canada (Contracted with Thomson Reuters)
Editor in Chief, Dismissal and Employment Law Digest  1985- Present

(Monthly summary of all significant Canadian employment law cases)
Some Notable Cases
Machtinger v HOJ Industries, 1992 (SCC) (establishing illegality in employment contracts and paramountcy of employment standards legislation)
Matthews v Ocean Nutrition, 2020 (SCC) (how non salary compensation is treated in wrongful dismissal cases)
Danyluk v Ainsworth Technology, 2001 (SCC) (establishing principles of res judicata and issue estoppel)
Hobbs v TDI, 2004 (OCA) (establishing the invalidity of subsequent employment contracts for lack of consideration)
Dornan v Province of New Brunswick, 2023 (largest wrongful dismissal judgement in New Brunswick history)
Houlden Commission 1989 (Conducted the initial investigation which lead to the Patti Star Scandal and acted for the chief prosecution witness before the Houlden Commission).
Philanthropy
$1,000,000 donation to Mount Sinai Hospital
Donation to U of T Faculty of Law to support its Indigenous initiatives and postgraduate research.
Donating an Indigenous sculpture to be placed in the Howard and Pamela Levitt Square at Falconer Hall.
Howard in the Media