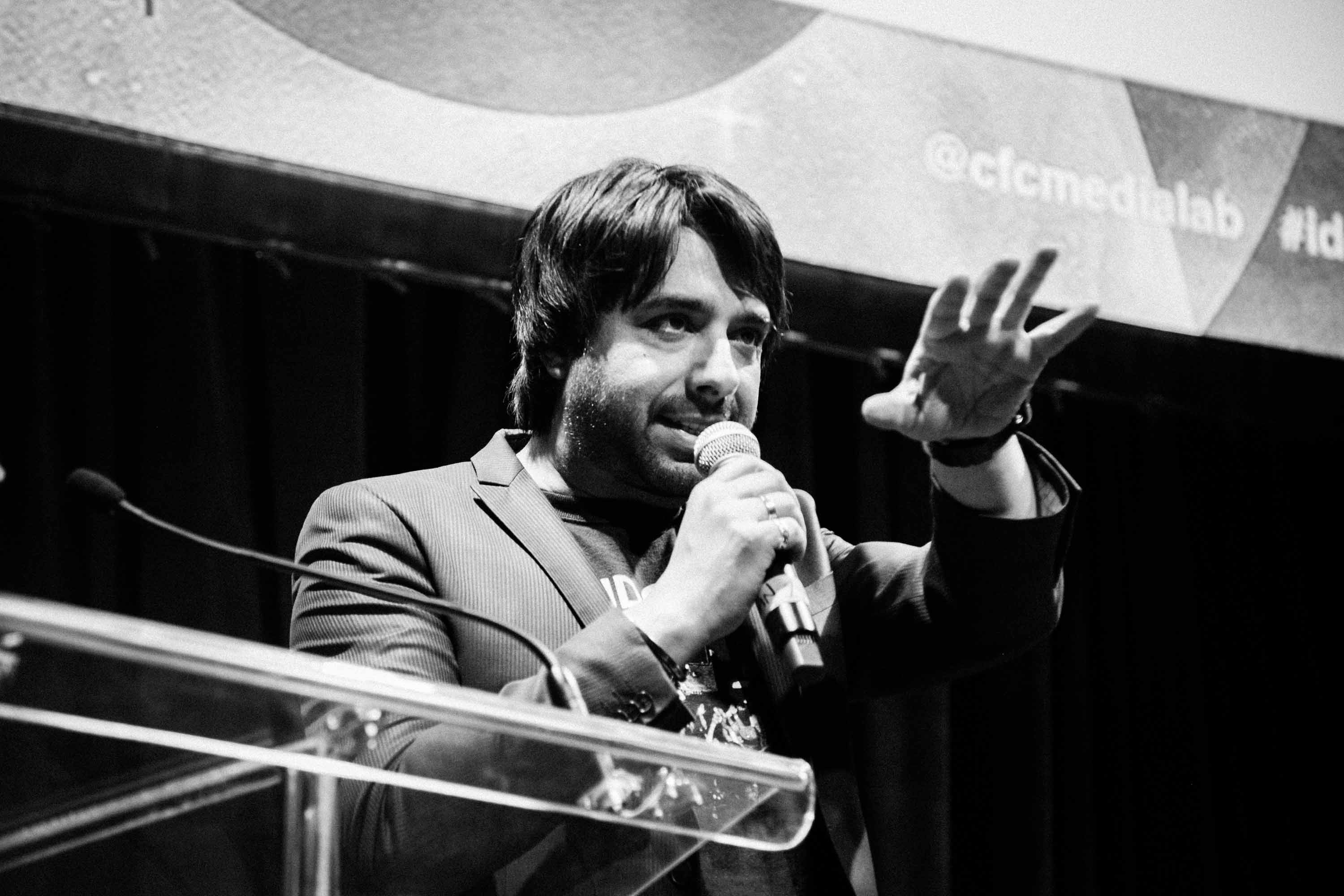 Much more change seen as needed at CBC in Jian Ghomeshi's wake
There was one sentence in Kathryn Borel's statement on Wednesday that public relations expert Martin Waxman described as a "damning indictment" of Canada's public broadcaster:
"When I went to the CBC for help, what I received in return was a directive that yes, he could do this, and yes, it was my job to let him."
Borel was describing the harassment she says she faced from then-CBC-superstar Jian Ghomeshi while working as a producer on his hit radio show, Q.
The incident would form part of a third-party probe by employment lawyers Janice Rubin and Parisa Nikfarjam that concluded last year that management was squarely to blame for allowing Ghomeshi to get away for years with inappropriate workplace behaviour that included sexual harassment.
A year later, the CBC has apologized to Borel and reiterated that it has taken many steps to address workplace harassment.
Waxman and employment lawyers say much more work is needed.
"Yes, they did their inquiry, but if I were the CBC, I would think strongly about what is wrong with the culture and what they can do to repair it," he said, adding that Borel's statement put the CBC "on par" with Ghomeshi.
"It signifies there have been changes, but it doesn't to me imply that the impact they wanted to have has been established," he said. "A year is a hell of a long time to make organizational changes. I work with companies that make changes virtually overnight to their policies and procedures, but I also understand CBC is a much larger organization."
The third-party investigation came under fire virtually as soon as it was announced, as Rubin and her team would only probe incidents involving Ghomeshi while he was at Q and before that, the show Play.
Employees with harassment complaints not related to Ghomeshi were told to go to the human resources department, a decision that had critics pointing out that the investigation would therefore not properly examine the workplace culture at the CBC.
"If you're really trying to understand the culture of the CBC and what allowed and enabled Ghomeshi to rise and do what he did, that report is not the vehicle," said employment lawyer Howard Levitt.
Staff were also informed that they could be disciplined for information they provided to Rubin, which prompted the union to warn its members about participating in the probe.
Levitt said he's "absolutely confident" that harassment has not been fully addressed at the CBC, calling the Rubin report a "whitewash by HR and the legal department" and saying that it didn't tell people anything they didn't already know. He has said for years that the federal government should step in and create a commission to look into workplace issues at the Crown corporation.