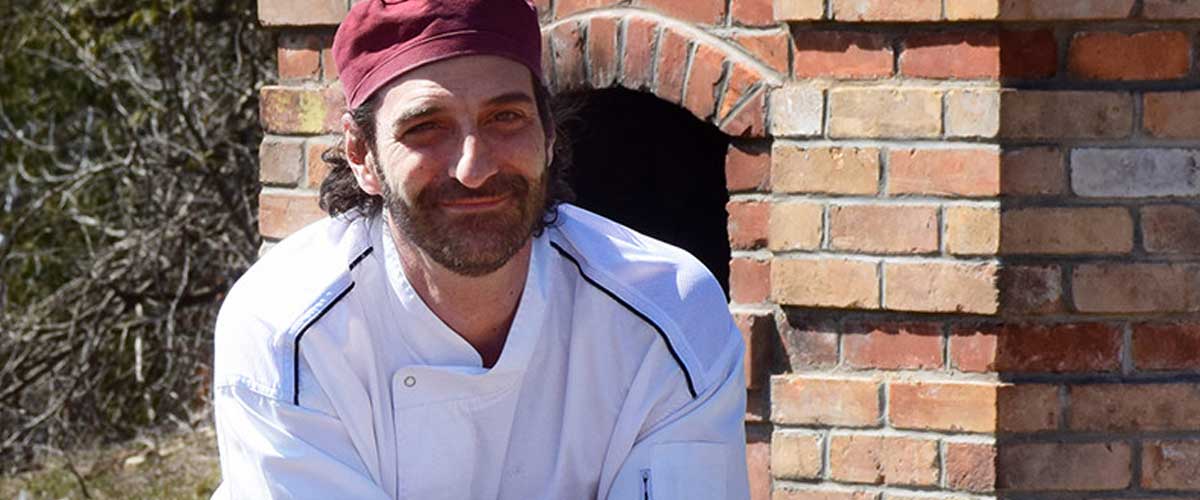 Monk Kitchen chef alleges he's owed more than $100K in lawsuit
It was one of the hottest reservations in the city; a swank restaurant that attracted local and international A-listers seeking an intimate and private dining experience.
The "chef's table" at Monk Kitchen, tucked away in the basement of Adelaide St. W.'s Templar Hotel, was also where acclaimed chef Roberto Fracchioni, 42, made a name for himself cooking up elaborate eight-course tasting menus — and serving them, personally, to his guests with the bravado of a Broadway actor.
But his culinary theatre at that restaurant took its final bow in September 2014.
The Templar Hotel Corporation, which had been hemorrhaging money for some time, declared bankruptcy in May 2015 with more than $40 million in liabilities, bankruptcy documents show, leaving a trail of unpaid suppliers and employees.
The companies that owned or were associated with the Templar Hotel, or their directors, are named in 20 lawsuits filed by trades people, suppliers and others since 2001; several have resulted in judgments against the former owners (The Templar Hotel is under new ownership and its new restaurant is called Parcae).
Fracchioni is behind one of the lawsuits. He alleges Del Terrelonge and John Wee Tom, both listed on Templar ownership documents, have yet to pay him $144,206.48 for about six months of unpaid "base salary," bonus, vacation pay and "out of pocket" expenses he incurred for ingredients and alcohol, according to a statement of claim filed late last year in Superior Court.
None of the allegations have been proven in court.
"I let the food and my love; my passion for my career blind me," Fracchioni, who now works at another restaurant, told the Star. "You just don't think people are going to take advantage of you like that."
Inspired after travelling to some of the world's finest hotels, Terrelonge and Wee Tom aspired to create an exclusive getaway in the heart of the city catering to only the most discerning and wealthiest clientele.
In an interview with the Star, the business partners lamented the loss of their boutique hotel — a long-held dream that began to take shape in the late 1990s.
It was to be a "vertical villa," Terrelonge said, where guests could "meander through any part of it" and "it could be a home away from home."
Each of the 27 rooms in the sleek glass and metal building featured teak and stone flooring, oversized soaker tubs, custom Poliform wardrobes with built-in mini bars and "organic mattresses." Guests were whisked to and from the airport in a Porsche Panamera, the automaker's four-door hatchback. Room rates reportedly started at $395 a night.
In 2011, Wallpaper magazine named the Templar a runner-up in its annual list of best business hotels.
"You put 15 years of your life . . . to try and build something . . . to the point where you deplete your own personal resources and you mortgage your family's future," said Wee Tom. "That is literally what I did. I should have walked away from that hotel a long time ago . . . and I wouldn't be in the position that I am in now."
"People's lives got ruined here," said Terrelonge.
In a later email to the Star, Terrelonge wrote: "Monk Kitchen" is a separate corporate entity which owned and operated the restaurant. Several months ago. Roberto Fracchioni issued a claim against The Templar Hotel Corporation which also included the corporation's directors. The claim was defended and subsequently not pursued by Roberto Fracchioni as the allegations contained in the claim had no merit."
Fracchioni's lawyer, Tatha Swann of Levitt LLP, told the Star that is not the case and the lawsuit will be "vigorously pursued."