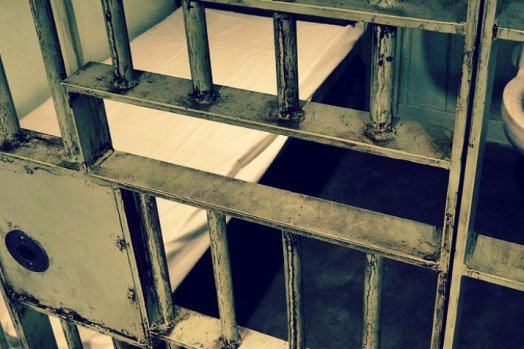 Corrections brings in third party to investigate sexual recordings at Edmonton Institution
Canada's minister of public safety is calling on authorities to thoroughly investigate and put an end to alleged harassment at Edmonton's federal prison, and his office says part of the investigation will be handled by a third party.
Ralph Goodale's response comes after a CBC report released Tuesday that outlined fears from corrections staff over sexually explicit phone conversations between male prison guards at work.
Whistleblower employee sources revealed concerns over how the discovery of those conversations on internal phone systems was handled. Sources say some of the women were not told they were mentioned in graphic terms on the tapes until several weeks after management found out about them.
"These allegations are disturbing," Goodale wrote in an email statement to CBC on Tuesday. "I expect a comprehensive investigation, strong discipline, support for victims and an end to toxic workplace behaviour."
Asked for details on what Goodale meant by a "comprehensive investigation," Scott Bardsley, a spokesperson in the minister's office, said a "third party has been engaged to complete the disciplinary investigation." Bardsley was unable to provide more details about what that means.
'It is harassment'
Canadian labour lawyer Howard Levitt has represented numerous clients in harassment cases.
He said the discovery of demeaning sexual phone conversations at the maximum-security Edmonton Institution, and the Correctional Service of Canada's alleged mishandling of the response, "doesn't surprise me in the slightest."
"It is harassment," Levitt said in an interview with CBC.
"The question is why is there such a culture of lassitude? Why is it being permitted? Is it a lack of training? Or is it a culture of impermeability: that because they're prison guards, they're used to having people effectively subject to them — and they think they can get away with everything."
Levitt said there are often few options for targets of workplace harassment.
"If a union doesn't take a legitimate case, effectively, there's very little recourse. Less than one per cent of cases to the labour board complaining of a lack of union representation have been successful," he said.
"And if they're complicit themselves, or if they're friends with the people doing it, they're looking for a quick apology and under the rug. And if they're not getting that, they're going to look the other way."
He said handling complaints through human resources can also be a hit-or-miss process, as HR investigations and decisions only have as much weight as managers give them.  
Civil lawsuits, Levitt said, are only feasible in cases with many complainants, such as the class action brought by several women against the RCMP. And they are more rare.
"There has to be a wholesale cultural change," he said. "And it has to come from the top."