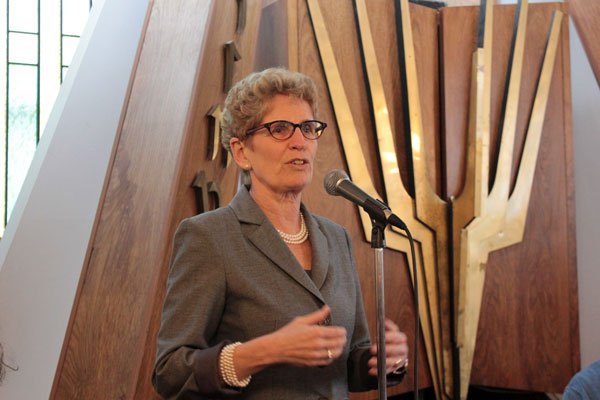 Wynne's attack on sexual harassment backfires
When you're up to your neck in alligators it's hard to remember your plan was to drain the swamp.
That applies to Ontario Premier Kathleen Wynne, who originally accused Progressive Conservative Leader Patrick Brown of not taking the issue of reported sexual harassment by one of his MPPs seriously.
This after Brown didn't boot Tory MPP Jack MacLaren from the PC caucus after he was accused of making sexually vulgar remarks and humiliating Liberal MP Karen McCrimmon at a March 24 cancer fundraising event in Carp, Ontario.
However, Brown did condemn MacLaren's reported comments, made him apologize to McCrimmon, stripped him of his caucus and legislative roles at Queen's Park and ordered him to undergo sensitivity training.
Now it's been discovered Wynne tried to deal with accusations of sexual harassment against two Liberal MPPs (at least) without the public knowing about them.
Initially, the Liberals claimed labour laws required them to keep their investigation of the allegations secret, which labour lawyer Howard Levitt said was untrue.
They also said they had promised the people who made the complaints against the Liberal MPPs confidentiality, ignoring the fact that they could release the results of their investigations without naming the complainants.