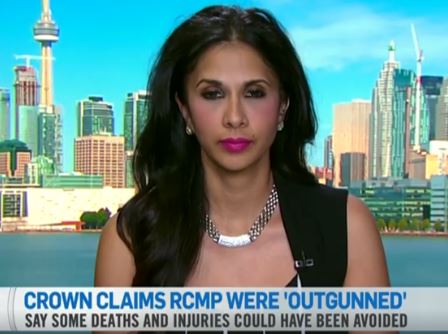 The RCMP Faces Four Labour Code Charges, Crown Claims They Were Out Gunned
The RCMP is facing four Labour Code charges stemming from a 2014 shooting that left three officers dead and two injured. Levitt LLP's very own partner Muneeza Sheikh, a labour lawyer joins CTV her legal analysis on the case.
Video not loading? Click here.
The RCMP is facing four Labour Code charges stemming from a 2014 shooting that left three officers dead and two injured. Muneeza Sheikh, a labour lawyer joins us for legal analysis on the case.

Posted by CTV News Channel on Wednesday, July 5, 2017